Brunch Spectacular @ Patummat (every Sunday)
Brunch Spectacular @ Patummat (every Sunday)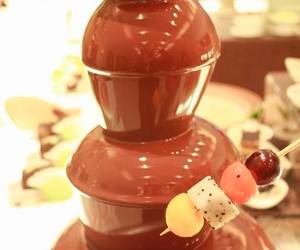 Patummat is pleased to announce that its fabulous Sunday smorgasbord of international brunch favourites has now gotten even better.
In additional to our regular breakfast classics—fresh baked goods, eggs any style, crepes and juice—mouth-watering Thai, Japanese and Chinese dishes and decadent homemade desserts, we now also have a live sushi/sashimi station, meat-lovers grill, Alaska King Crab, foie gras, French oysters, roasted prime rib and baked whole salmon with salt crust.
On top of that, we're now also pleased to offer our discerning clientele free-flow champagne and Bloody Marys to really celebrate the weekend in style!
And of course we still have our Kid's Corner, with mini hamburgers, hot dogs, fried chicken, milkshakes and more for the youngsters.
Everyone is invited to stop by and dine to their heart's content on beloved breakfast and lunch items from Asia and around the world from 11:00 – 15:00 every Sunday for Baht 1,399 nett (adults) or Baht 699 nett (kids under 12 years old). Best of all, thanks to our ongoing Wine & Dine promotion, three people can dine for the price of two!
To enjoy the tastiest and leisureliest brunch in Bangkok with your family, please call 02–247–0123, ext. 1810.
< Back