477 Si Ayuthaya Road, Thanon Phayathai, Ratchathewi, Bangkok 10400, Thailand Tel. +66 2 247 0123 Fax. +66 2 247 0165
thesukosol.com
Our hotel blends cosmopolitan style with Asian comfort and is perfectly situated downtown for easy travel to the best sightseeing and shopping that the City of Angels has to offer. Experience an intimate and sophisticated retreat with all the facilities expected of a world-class hotel plus renowned Thai service from the heart.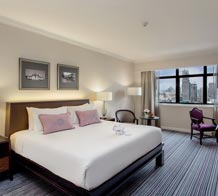 Rooms
We have a diverse range of luxurious accommodation; suitable for holiday makers, business people and families. Choose from a range of deluxe rooms, family rooms, executive suites and VIP club rooms. All rooms are exquisitely designed to capture Thailand's unique charm and to provide guests with the utmost in modern comfort and convenience
---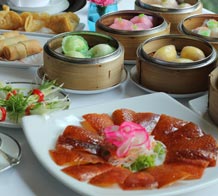 Wine & Dine
Our dining outlets have long been a beacon for Bangkok politicians, dignitaries, celebrities, socialites and gourmets. We're proud to offer a diverse range of culinary delights, ranging from Chinese and Italian, to Japanese, international and Thai. And our Sapphire Bar has the most creative cocktails and smooth jazz to be found in the city
---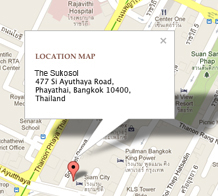 Location
We're conveniently located in downtown Bangkok, opposite the Airport Rail Link and BTS Skytrain Phaya Thai stations. We make it easy for you to get around the city and to/from Suvarnabhumi International Airport. We are only a short walk or ride away from all the best shopping, sightseeing and dining that Bangkok has to offer.
---
Things You'll Love
MINI MUSEUM
200+ Asian artifacts, like Ming dynasty vases and Ban Chiang urns, on display throughout the hotel.
With "half off" drinks at Sapphire Bar (live jazz on Fri/Sat night) and Primavera Walkway daily.
LOTUS SPA
Offering a range of luxurious and therapeutic treatments, such as scrubs, wraps, facials and massages.
---
Local Scene
SUAN PAKKAD PALACE
Home to an extensive museum, eight traditional Thai houses and beautiful tropical gardens.
CHATUCHAK MARKET
Browse over 50, 000 stalls selling everything from clothing and curios to pot plants and pets!
SAXOPHONE BAR
Visit the city's oldest jazz/blues venue; with a nightly roster of top international and local talent.
Talk with us
We've Got

Free Wi-Fi throughout
Five international restaurants
State-of-the-art fitness centre
Rooftop pool with Jacuzzi sauna/steam room
Meeting room for up to 900 persons
Two cosmopolitan bars
Tropical Garden Pavilion
Outdoor massage sala
Private cooking school
Free Airport Rail Link shuttle
Artisanal boutique and jeweller

Quick links