Sukosol Blog
Madame Tussauds Bangkok
by Social Media Manager (14 Aug 2012)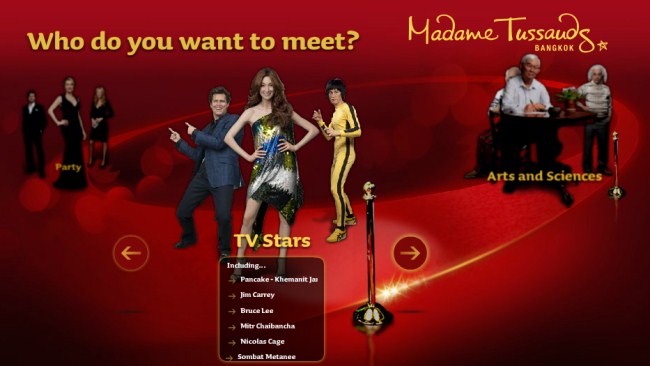 This museum gives visitors a change to get up-close and personal with wax version of Hollywood superstars, sports legends, world leaders and other celebrities.
The 500-million baht attraction is located in downtown Bangkok's famous shopping strip. It features 10 rooms of about 80 wax figures. Locals will be pleased to hear that about 30% of them are Thai personalities.
Whilst not all the wax figures resemble their real-life counterparts, e.g. the wax Beyonce is way off, it's still a lot of fun to see Oprah, Serena Williams, Jim Carey, Madoona, Angelina Jolie, Jackie Chan, Michael Jackson, Julia Roberts, Nicholas Cage, David Beckham, Britney Spears, Queen Elizabeth, Will Smith, Kate Winslet, Nicole Kidman, Barak and Michelle Obama, Captain Jack Sparrow (aka Johnny Depp), etc in semi realdom.
Bring a camera and a friend of two so you can take turns snapping pictures with your favourite celebrity crush. Have fun and try to use the costumes and accessories provided.
A surreal experience with the wax incarnations of celebrities past and present; this museum certainly provides a fun day out for all.
Price: Bht 800 adults, Bht 600 children (under 12)
Times: 10:00 to 21:00 daily
Contact: 026-580-060, www.madametussauds.com/bangkok/en/
Location: Siam Discovery shopping complex, 6th floor
Tags: attractions , bangkok
Thank you.