Sukosol Blog
Top 5 Bangkok Attractions
by Social Media Manager (03 Jul 2012)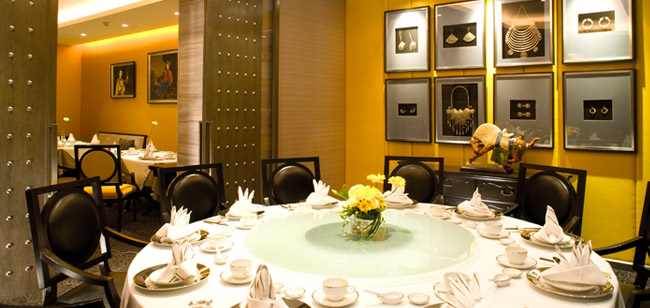 1) Grand Palace
If there is one must-see sight that no visit to Bangkok would be complete without, it's the dazzling, spectacular Grand Palace, undoubtedly the city's most famous landmark. Built in 1782 – and for 150 years the home of the Thai King, the Royal court and the administrative seat of government – the Grand Palace of Bangkok is a grand old dame indeed, that continues to have visitors in awe with its beautiful architecture and intricate detail.
2) Chao Praya River
A cruise along the legendary Chao Phraya River and some canals on the Thon Buri side is the most pleasant way to explore the city once dubbed "Venice of the East". The majestic charm of the Chao Phraya adds perspective to any exploration of the city's premier attractions. Even though Bangkok has become a modern city, the river affords a charming look into the lives of everyday Bangkokians commuting to/from working and toiling along the river bands.
3) Bed Supperclub
This place is the capital's undisputed king of 'cool'. This is where hipsters come to lounge on white sofas, sip decadent cocktails, watch a film or live performance piece and dine on exquisite gourmet food. And, with a nightclub adjacent the dining room, all of the above ingested calories can be worked off with a few hours of boogying to hipster tunes spun by expert DJs. All in all this is THE place to see and be seen when visiting the City of Angels.
4) Chatuchuk Weekend Market
Though there are many markets throughout Bangkok, Chatuchak Weekend Market is still pretty much the undisputed master. The scale of it is pretty unbelievable – it covers an area of 70 rai (35 acres), contains more than 15,000 shops and has over 200,000 visitors daily. The range of products on sale is extensive, including homewares, handicrafts, religious artefacts, art, antiques, live animals, books, music, clothes, food, plants, flowers, etc...
5) Lin-Fa Restaurant
And last, but not least... no trip to Bangkok would complete without a trip to the city's ultimate 'destination' restaurant: Lin-Fa (Siam City Hotel). This mainstay of the local Chinese food scene has been wowing audiences for over 16 years. Their signature dish is the might Peking duck; with dim-sum and hot and sour soup making a close second. The restaurant is perfect for a leisurely lunch with colleagues or raucous affair with family and friends.
Tags: bangkok , the sukosol , attractions
Thank you.